3 Social Media Lessons in 30 Seconds
Video Storytelling
We're not exactly a marketing partner that is traditionally known for short-form video content. More specifically, we'd identify as the long-form storytelling type.
You know the type: intricate narratives, dramatic pauses, and scenes that last longer than your morning coffee break. THAT is our go-to type of video content.
So imagine our surprise when the Iowa Renewable Fuels Association wanted to partner with us to develop a brand and a social media campaign…for teenagers.
We love being fearless in all that we do so we developed a goal of increasing awareness of Unleaded 88 (a fuel that contains 15% ethanol) to new and young drivers so they can make an informed choice at the pump.
As we were immersed in a focus group discussing various aspects of the brand with high schoolers (part of our target audience) Shelby responded to a girl's feedback with the word, "Groovy…". The girl stared at her blankly and it was in that moment that she realized she was not as cool as she thought was.
But that's beside the point.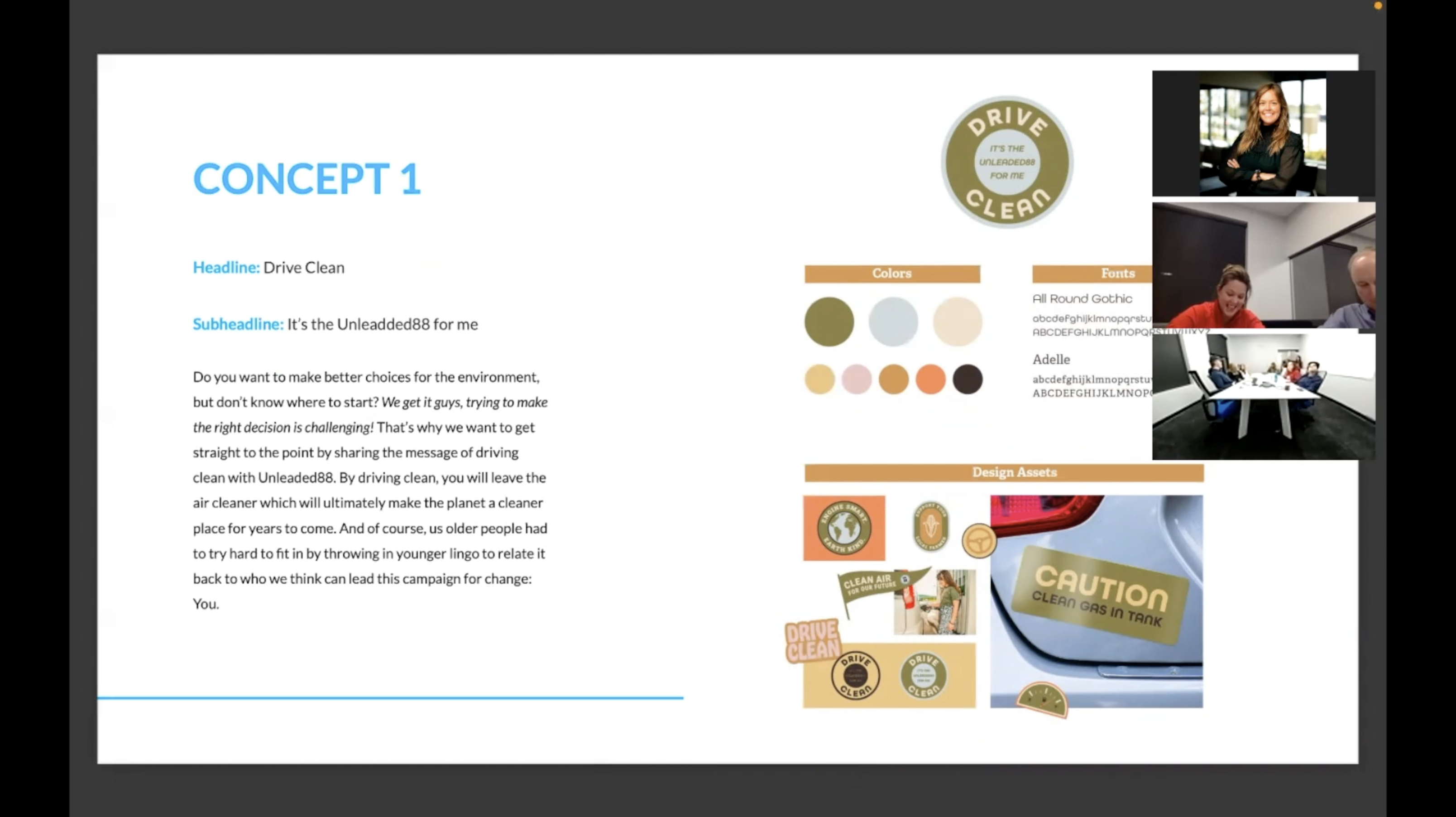 From this focus group we finalized the brand name, brand colors, the logo, and even topics this demographic finds value in to leverage for future content.
We then went on to develop their social media strategy where we wanted to talk about Unleaded 88 without pushing Unleaded 88 down their throats so they can get to know, like, and trust our brand DRIVE CLEAN.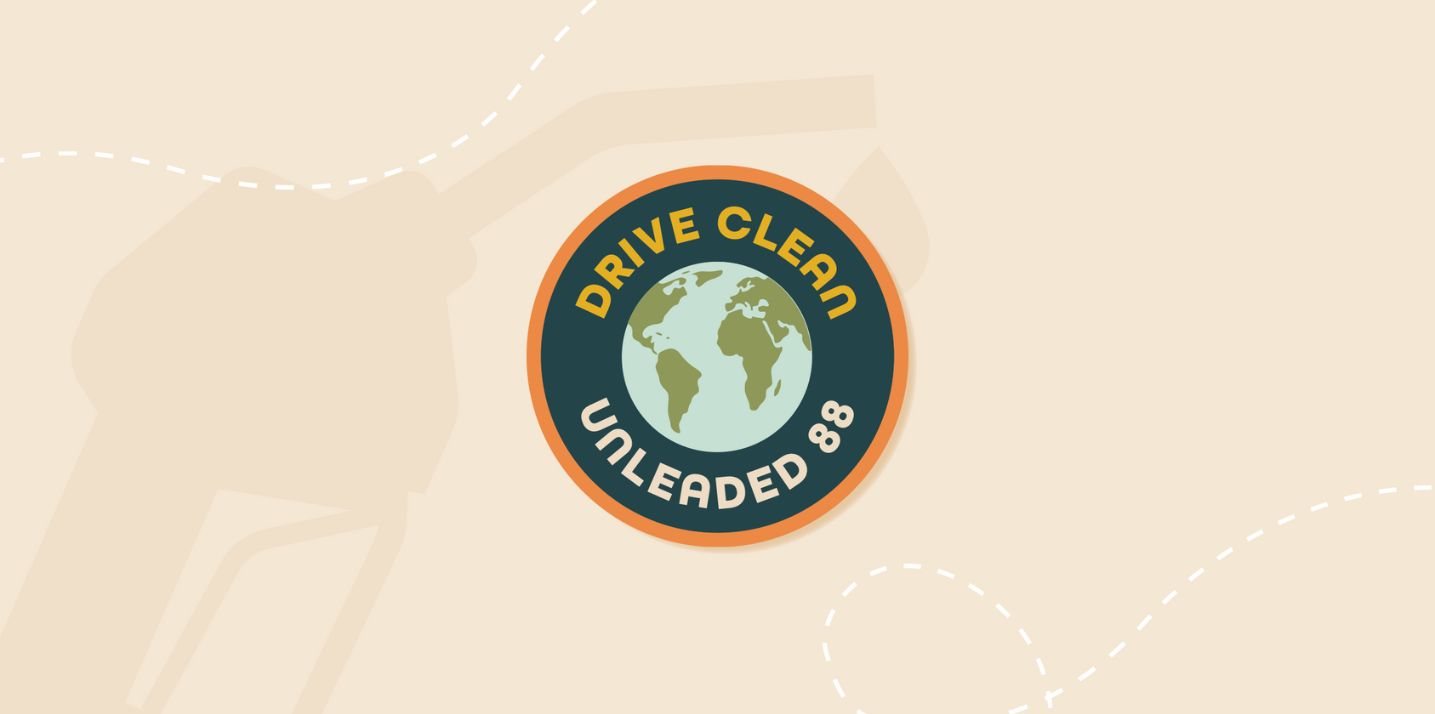 At the end of posting 5x a week for three months (complete with short-form video content and graphics), we were ready to take what we learned from the data and elevate our content and our strategy.
Like all of the social media strategies we put together, we wanted each post to achieve one of three things: to educate, to empower, or to entertain our audience.
This helps to add variety to the content we are creating so we are not constantly posting the same thing. (Our goal was to make someone stop their scroll and engage with the post to BUILD OUR CREDIBILITY as a new brand)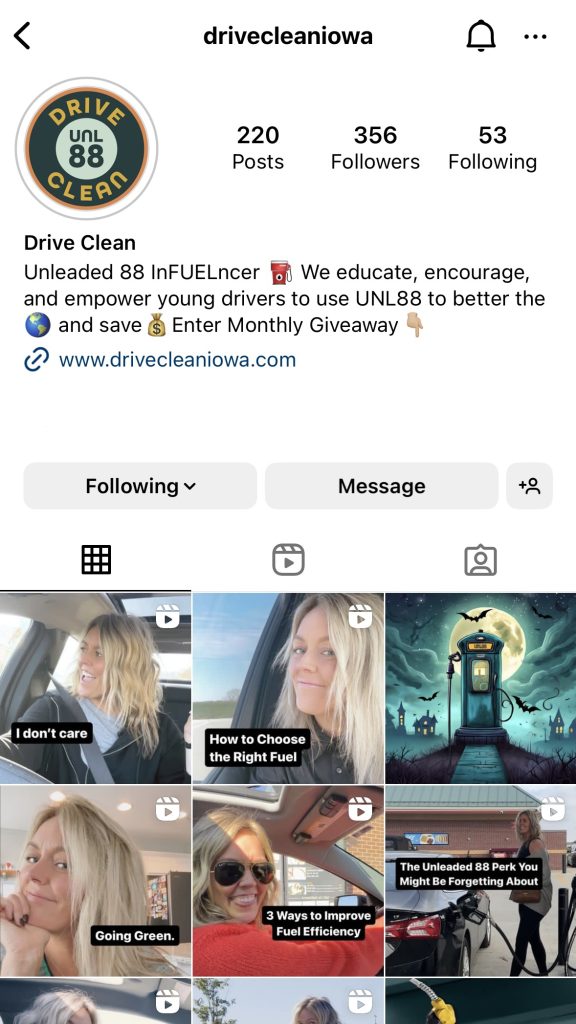 But allow us to get to the main point of this note: 3 Lessons We Learned About Social Media From Unleaded 88
Embrace innovation

– Unleaded 88 represents an innovation in the fuel industry that translates how crucial it is to stay updated with the latest trends in social media. Embrace the evolution of tools, platforms, and strategies to help you stand out and attract your target audience.

Transparency and education

– When Unleaded 88 first hit the scene it was essential to educate consumers about its benefits and how it differs from traditional gasoline. Be open and honest with your audience through your social media content by taking the time to explain your products, services, or values.

Target audience alignment

– Unleaded 88 was designed to meet the needs of a specific target audience while being approved for over 96% of the cars on the road today. Much like in social media marketing (and marketing in general) if you talk to everyone, you talk to no one.
We hope that as you dive into your 2024 social media strategy you'll apply these lessons so you are fueled up to scale your business.
Keeping engines running smoothly,
Bangers