Chit ChatGPT Part 2: How to Use AI Tools in Your Business
Technical and educational industries are using ChatGPT the most… and that is more than double the number of business services using it.
The question we have for you is: will you continue to sit on the sidelines or choose to spend time educating yourself on the greatest technological advancement of all time?
If you're interested in getting in on the actions, it's time to incorporate AI tools into your business, and this episode (Part 2 of our Chit ChatGPT series) will teach you the tools to do just that!
*Missed Part 1? Listen in >>HERE!<<*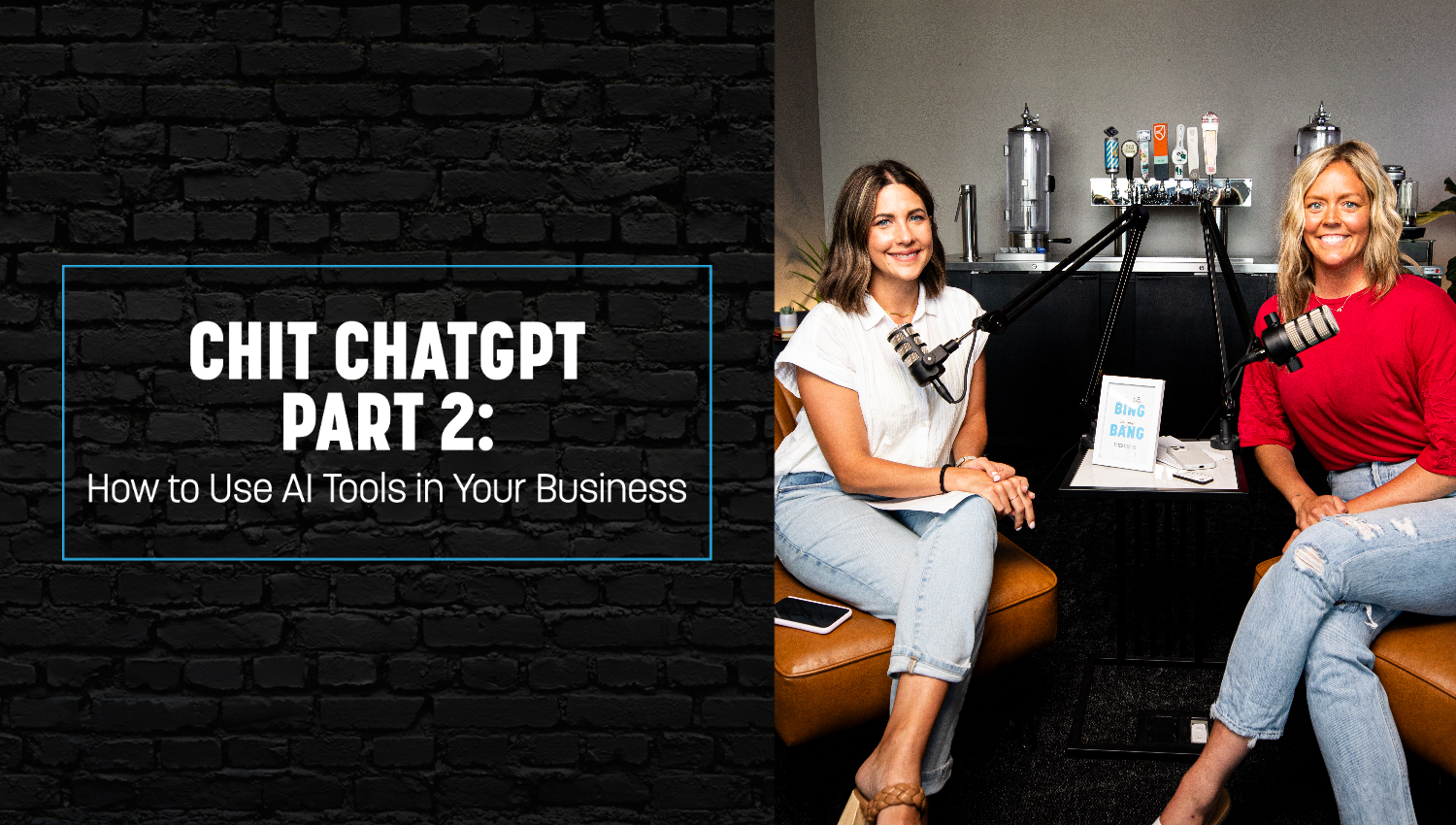 If you're ready to quit being a spectator and start playing the game, this episode is for you!
Click >>PLAY<< now to hear more about:
[04:26] Why a marketing partner is pivotal for your business
[08:33] Different types of AI platforms available for use
[15:37] What industries are using ChatGPT the most
[17:21] Personalize customer experience through a chatbot
[21:34] How to set up a chatbot on your website
[25:43] Letting the unknown fuel your optimism
[26:46] Generating landing page copy that converts to leads
[29:45] The only ChatGPT prompt you need to create social media captions
[33:44] Repurposing social media content to create video scripts
[37:09] Simplifying internal processes for better efficiency
Of course, these tools can feel a bit intimidating the first time you use them. Click play >>HERE<< to hear Mackenzie and Shelby guide you through simple steps to get started today!
To dive even deeper, download our free AI Workbook! It will walk you through what you're learning in each episode of the series, as well as help you feel confident in using AI for your business and marketing efforts. Click >>HERE<< to download it now, and let's hit the ground running in the world of AI!