What Producing a Commercial Really Looks Like
Have you ever had a quick-turnaround project that felt daunting at the time, but you just KNEW it was going to all work out in the end?
In this episode, Shelby and Jon (Director of Content and co-host for the next couple episodes) share their journey of producing a commercial for the Iowa Corn CyHawk game from ideation to production to execution.
Shelby and Jon break it all down (like how the hero of the day was our sprinter van) and one thing that was reiterated from this project is that simplicity can be effective.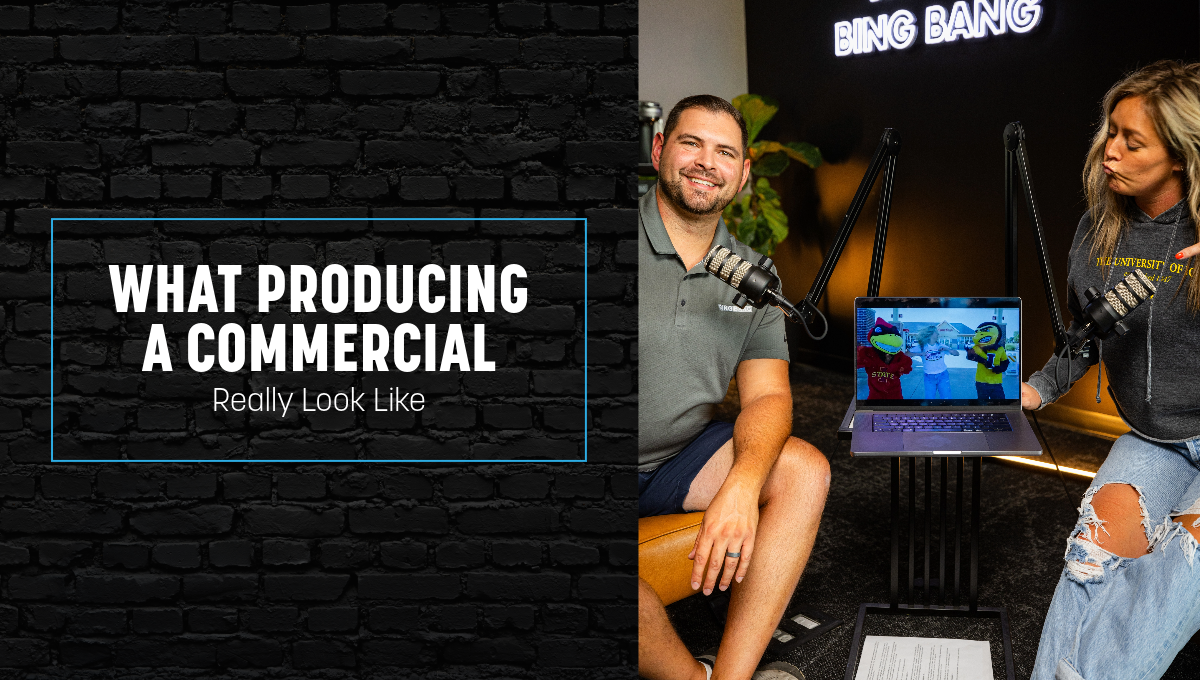 You'll hear stories about commercial concepts our creative team developed, Shelby almost getting hit by a minivan in the Kwik Star parking lot, and how we were able to deliver the final product to the client with a short deadline.
It's important to note that even with the Iowa Hawkeyes taking home the Iowa Corn CyHawk trophy on the gridiron, we all win when we fuel up with Unleaded 88.
Click >>PLAY<< to hear all of this and…
[01:09] Bing Bang starting their very first Fantasy Football League where the winner isn't recognized but the loser has consequences…
[03:52] What rivalry weekend looked like from Shelby and Jon's POV.
[06:58] The project Iowa Corn presented us with and what we needed to accomplish.
[08:54] Inspiration behind the creative concepts we presented to the client.
[13:13] Things to consider when planning for a shoot with limited time to capture content.
[15:27] What the editing process looked like to finalize 10 pieces of content.
[17:01] Behind-the-scenes stories from the day of the shoot.
[18:37] Breaking down the final Iowa Corn CyHawk Series 30-second commercial.
[24:23] Things we learned from this project.
Click >>PLAY<< to listen now!