Bing Bang Dome Download, Part 1: Setting the Stage for High School Championship Football
Have you tried something new in the pursuit of your passion because you LOVE what you do and want to share it with others?
In this episode, Dave Bingham (Bing Bang's Chief Creative Officer) and Jon Schaeffer (Bing Bang's Director of Content) combine their passion of high school sports and video production to give you a preview of this week's semifinal football games at the UNI-Dome.
Dave and Jon go way back (like, they worked at Channel 5 together producing the Friday Night Blitz) and one thing we love about these two is they keep it real.
You'll hear a breakdown of each bracket (8-play through class 5A) as they enter the UNI-dome, interviews from coaches, and awards we will be giving to players and coaches throughout this 3-part series.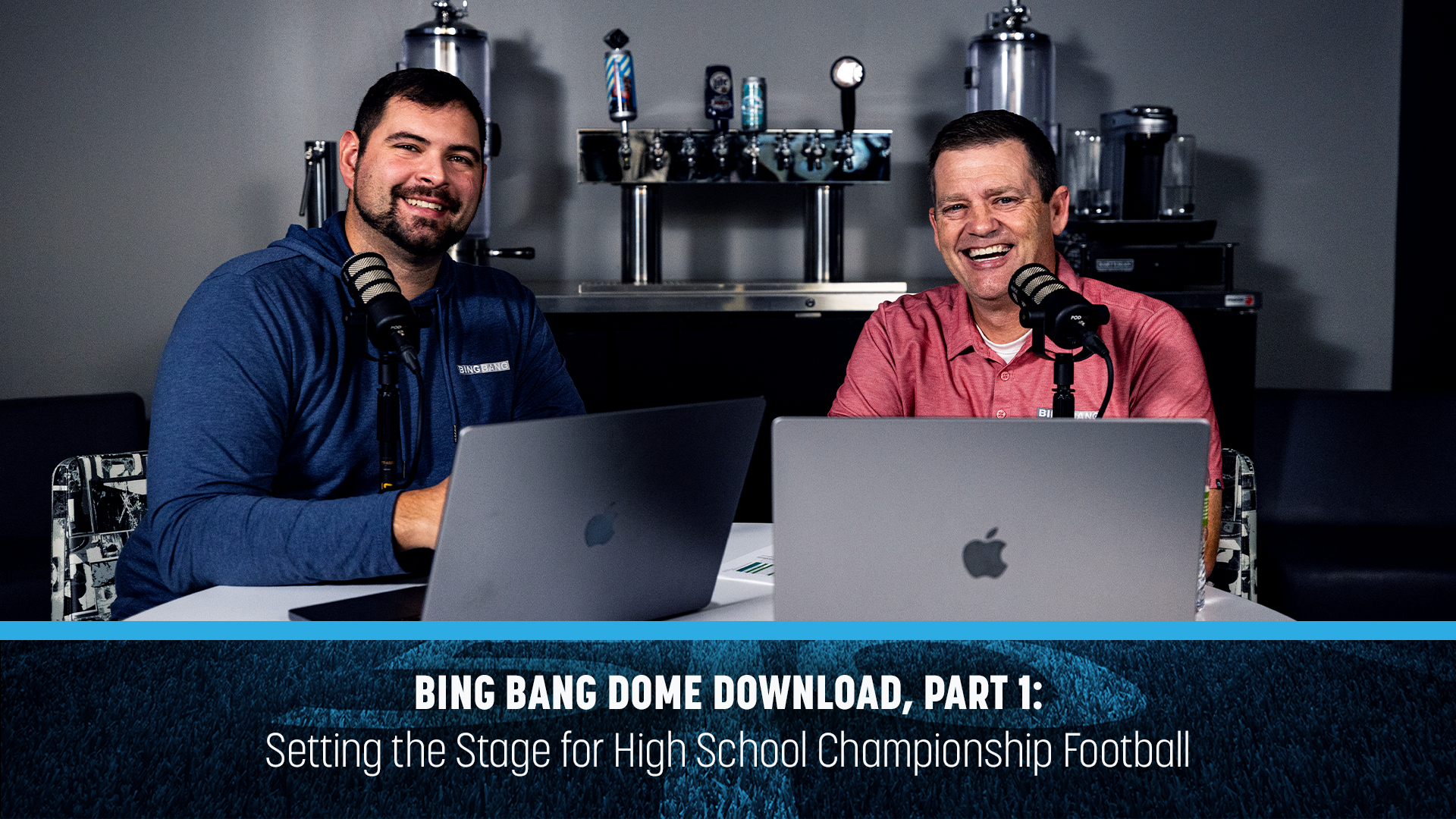 Click >>PLAY<< to hear all of this and…
[02:14] Dave and Jon's background with high school sports (specifically football) as co-hosts for the Bing Bang Dome Dynasty series. 
[06:10] Breaking down the brackets for 8 player, class A, class 1A, and class 2A
[12:57] Breaking down the brackets for class 3A, class 4A, and class 5A.
[20:38] Predictions on the 5A matchups from our content creators, Caleb (South East Polk grad) and Parker (Valley High School grad).
[23:55] The sense of pride that comes from watching former Iowa High School football athletes excel at a collegiate level and who is in the conversation for this year's Player of the Year.
[27:32] Awards we will be handing out to players and coaches throughout this series.
[28:22] An inside look at coaching moments throughout this past season and who is in the running for Coach of the Year.
[33:04] The legacy Ed Thomas left behind in high school football and how his legacy is being celebrated through the Ed Thomas Faith Family Football Award.
Click >>PLAY<< to listen now!